Juniper Valley Capital (JVC) is a Search Fund formed for the purpose of identifying, acquiring, and operating one great business. JVC's principal is backed by experienced investors and operators with a track record of success investing and operating in small to medium sized businesses.
Our group of investors and advisors are distinctive business leaders with a proven track record of successful investing and operating experience in a variety of industries. They are long term investors seeking to support the acquisition and growth of a business with tremendous potential. Some of our investors take active board roles.
Mike Merseburg, Founder & Principal
Mike is an experienced operator who has advised and led businesses through aggressive business transformations and growth periods. Most recently, he grew Wild Bill's Craft Beverage Co. from a regional event-based business to a national, omnichannel beverage brand. Prior to Wild Bill's, Mike was an operating partner at Land & Sea Capital, a small family office focused on making equity investments in growth-stage businesses. While at Land & Sea, Mike focused on identifying growth initiatives, building leadership teams, and helping portfolio companies reach their full potential.  Before Land & Sea, Mike was an Engagement Manager with McKinsey & Co.'s operations practice, where he led engagements centered around transformations and turnarounds.
Early in his career, Mike led soldiers in Germany and Afghanistan as a captain in the U.S. Army. Mike's entire life has been dedicated to helping others through service.  The events of September 11th had profound impacts on Mike's family and community.  These events inspired Mike to serve his country.  Through his military service, Mike learned what it takes to build highly effective teams and how to WIN in austere situations with limited resources and time.  Derived from the military, Mike's servant leadership approach has been the bedrock of how he has empowered and supported teams to reach their full potential. Mike earned a B.S. in Civil Engineering from West Point in 2008.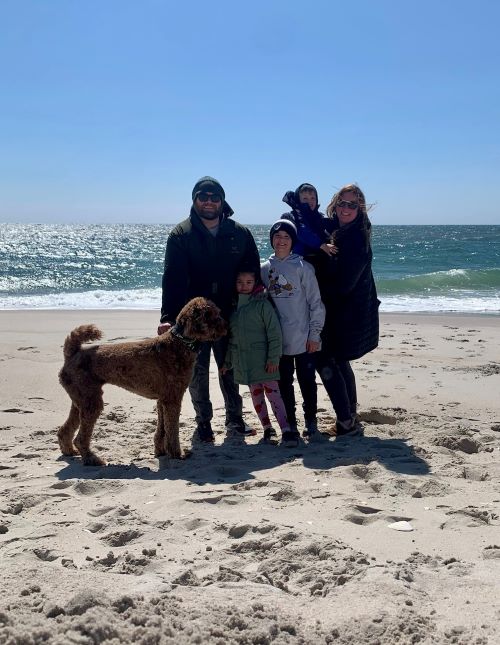 Mike and his wife Stacey have been married for 14 years and have 3 children – Michael (10), Eleanor (5) and August (3).